United Radio QSL Bureau have a number of IRC's For Sale worldwide.

IRC's (Correctly stamped & Valid until 31/12/2021) GBP £1.40 each + Postage + a small Paypal charge,
I will post to anywhere in the World.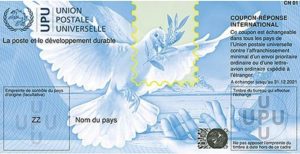 There are currently 003 IRC's in stock for you to buy as of 22/02/20
If you wish to purchase IRC's please email Jamie@M0SDV.com for a Quote.
Also remember you can donate your old Out of Date IRC's to United Radio QSL Bureau. We return these to the UPU in exchange for stamps. Just 350 Out of Date IRC's is enough for us to post 20,000 QSL cards to all world IARU Bureaus's