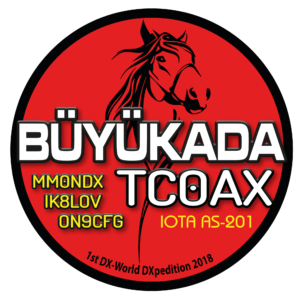 From the 7-11th May, MM0NDX, IK8LOV & ON9CFG will embark on the DX world Inaugural team DXpedition. They will be QRV from 80 – 2m Holiday style with the call sign TC0AX. And they hope to work as many DXworld readers as possible.
QSL is Via M0SDV Direct, or OQRS on Club log. Bureau is OQRS ONLY. This saves time, money and paper. I try to run an Eco friendly service and reduce waste, So I strongly recommend using OQRS and make your QSL requests online. Please respect the environment and don't send your cards, They're not required for this DXpedition.
Club log and LoTW uploads will be done as often as possible.